Aerial Fireworks
First of all Santorini Wedding Fireworks will create magical moments ! The sky will Rain with colourful stars that illuminate simultaneously for a long time. The stars will be colourful and amazing ! All fireworks packages will be over 49 Shots and duration more than 40 seconds.
Your budget is not a problem as we have a variety of options starting from 49 shots. If you like to see the air full of Santorini Wedding Fireworks we also offer packages till 5 minutes.
– 49 shots around 40-50 seconds
– 79 shots around 60-70 seconds
– 98 shots around 80-90 seconds
– 150 shots around 120-150 seconds
– Combination of the above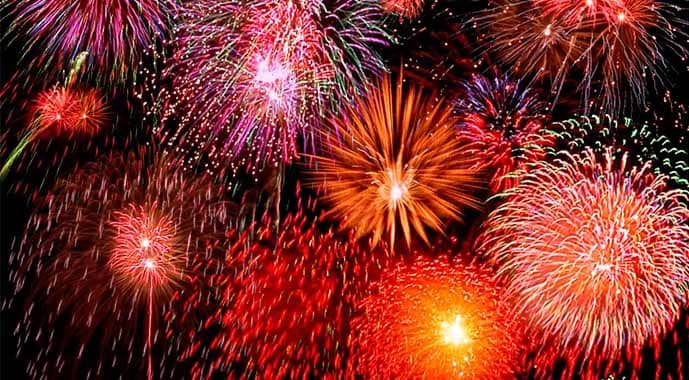 Ground Fireworks
Ground Fireworks create an extremely unique effect which can transform your moments into magic ! You can add Ground Fireworks to all our Sound and Lighting Packages or even book seperately. We offer many different Packages. Contact us through our contact form for more information.
– 2 ground fireworks 4 meters 1 minute duration
– 4 ground fireworks 4 meters 1 minute duration
– 8 ground fireworks 4 meters 1 minute duration
– 8 Pool Ground Fireworks
If we combine Ground Fireworks with Dry Ice Machine for your First Dance we will have the effect of the above picture.
Check in Santorini wedding dj the best services for your wedding in a private luxury villa.