Dj in Athens: The Top Destination For Your Magical, Extraordinary Destination Wedding
Every soon-to-be-married couple searches for the perfect place to create a magical destination wedding that will stand out.
If you have picked Greece as the country to host your special day, then you surely know that there are countless breathtaking places that are more than appropriate to create the ideal destination wedding.
There are numerous Greek islands for you to pick from, all of which are excellent for a stylish, elegant, unique destination wedding.
Dj Greece – Make your Dreams Come True
However, what most people miss out on is the magnificence and beauty of the Greek capital, Athens. Continue reading and you will find out the most important reasons why you should choose Athens as your destination wedding location.
Dj Athens for the ideal Destination
To begin with, Athens is of exceptional beauty, with magical views and places to visit. Any destination wedding should include some specific elements in order to be outstanding, and Athens can provide you with all of the opportunities to achieve the perfect destination wedding. If you are searching for a crowded place for your special day, full of elegant venues, seas and beaches, sceneries for your next day session and traditional churches and chapels that will offer you a majestic experience, then Athens is the right place for you.
First of all the city center is full of historical monuments you and your guests may visit, such as the Acropolis, the Parthenon, the Temple of Athena Nike, the Ancient Agora of Athens, the First Cemetery of Athens, the Stoa of Attalos and the Hellenic Parliament. All these are ideal locations either for a romantic stroll and a tour, or for a next day session. The history that hugs all these gorgeous places creates a different, unique environment that will stay in your mind for ever ! Athens is one of the few places in the world that hosts so many historical monuments and landmarks, therefore a destination wedding in Athens will be exactly what you are searching for.
Churches and Chapels
When it comes to churches and chapels you can choose for your wedding ceremony, Athens has a great variety that can host a destination wedding, all of them traditional, aethereal and full of Greek beauty. Make sure you check out Church of Kapnikarea, Agia Irini Church and Metropolitan Cathedral of Athens that are famous for their architecture and history.
Another reason to get married in Athens is the breathtaking scenery and sandy beaches that can be found in every corner of the city. Especially if your big day is on Summer, you will find many beaches that are ideal for a beach wedding, such as Astir Beach Club, Akti Vouliagmenis Beach, Asteras Beach – Balux & the House Project, Yabanaki Beach – Varkiza Resort and Lake Vouliagmeni. All of these locations offer fantastic view, endless crystal-clear waters, sun and exceptional service and organization. In our point of view, are exactly what you need for a next day session or a beach wedding.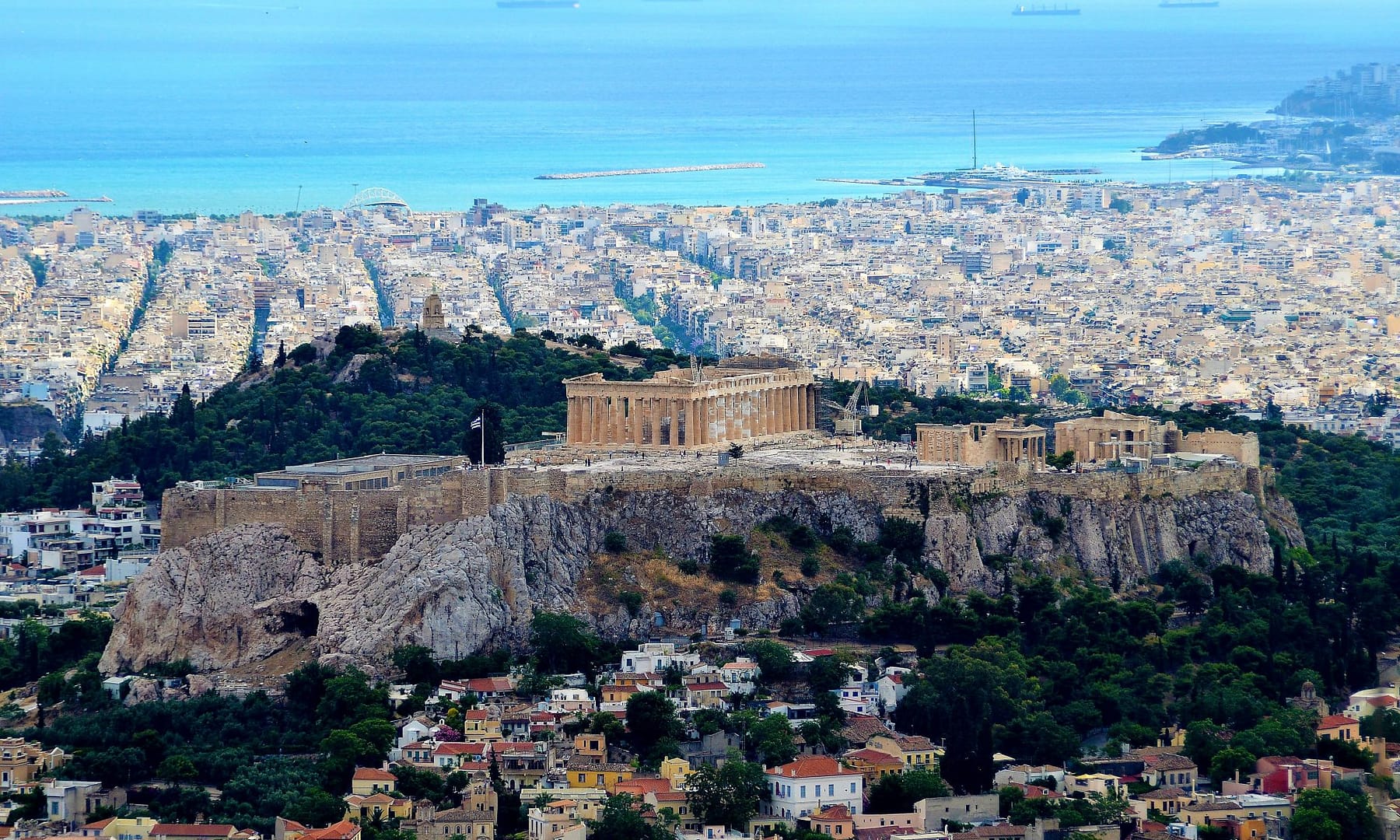 Venues and Resorts in Athens
Last but not least, Athens offers a variety of venues and resorts that are ideal to host an elegant and classy wedding reception. Make sure to have a thorough research before you choose the right one for you. We are certain that you will find the perfect place for you, either for a more traditional Greek wedding reception in some of the numerous Greek taverns, or for a stylish and modern one in a luxury resort.
Finally, Athens is ideal for any kind of destination wedding, since it provides you with the opportunity to choose from a variety of romantic, elegant, traditional locations for your special day. When there, make sure to stroll in Plaka, Syntagma and Monastiraki, visit the suggested places and have the time of your life ! You deserve the best for you and your better half.